Holistic Approaches for 6th Generation Mobile Networks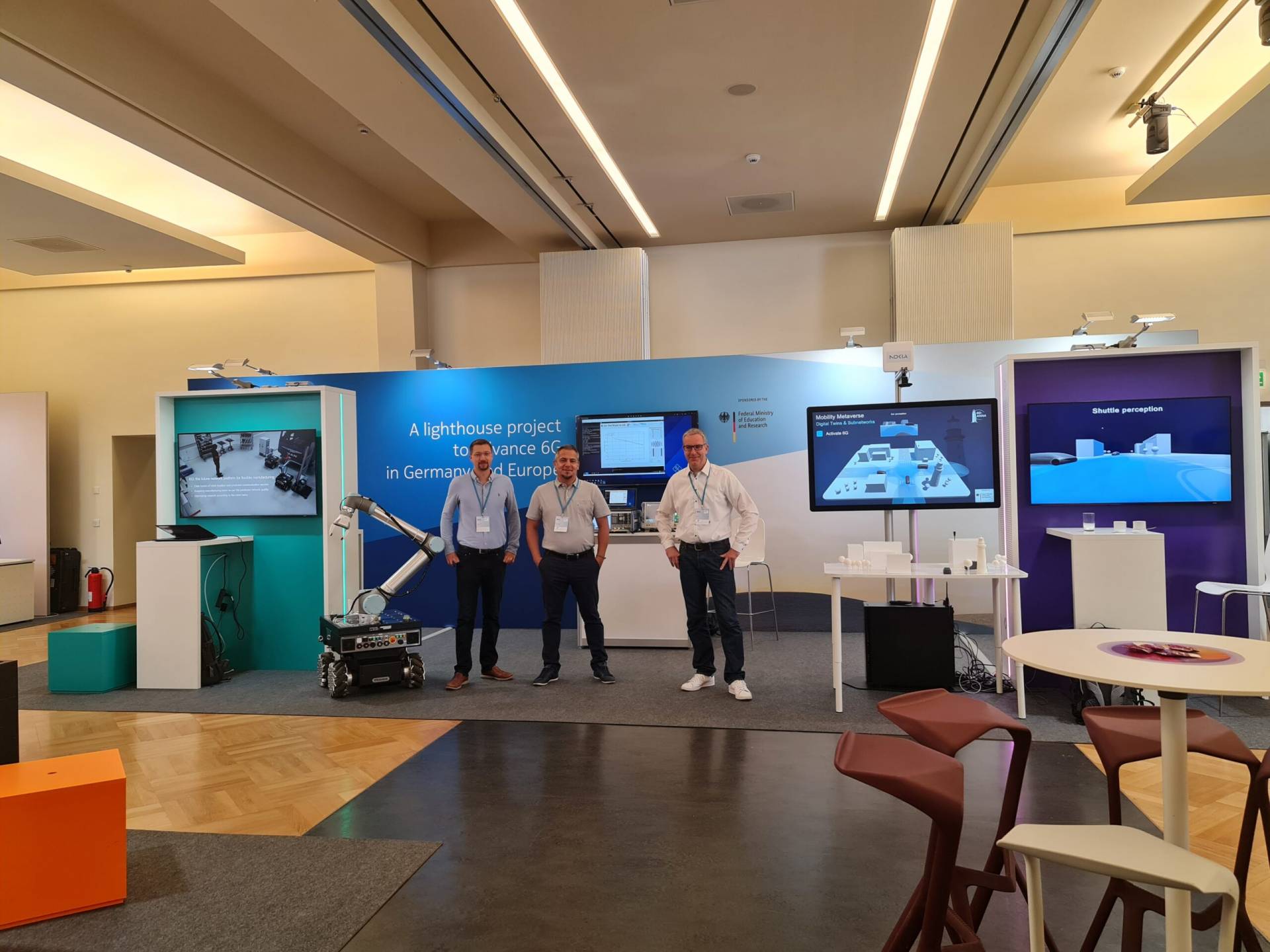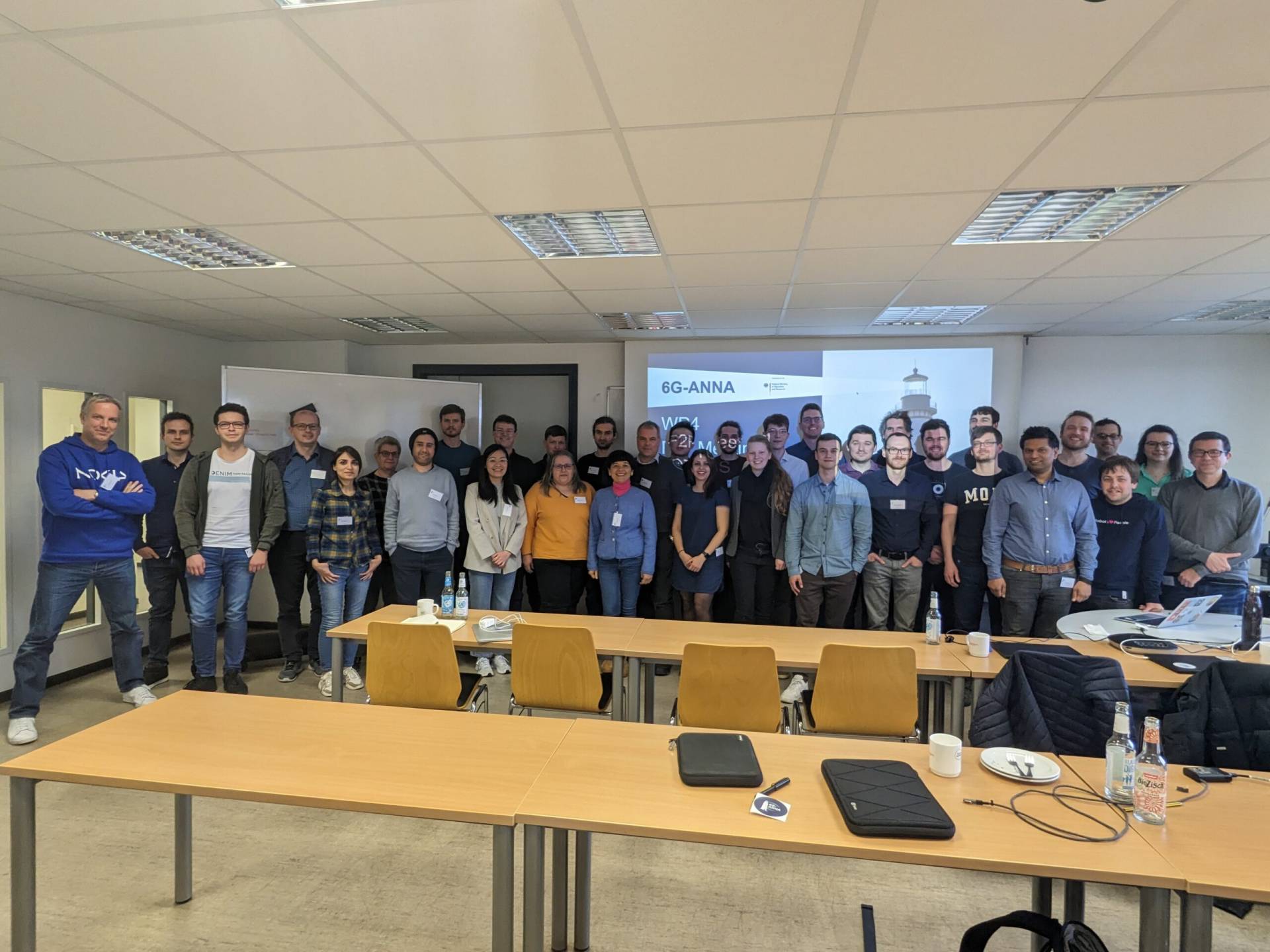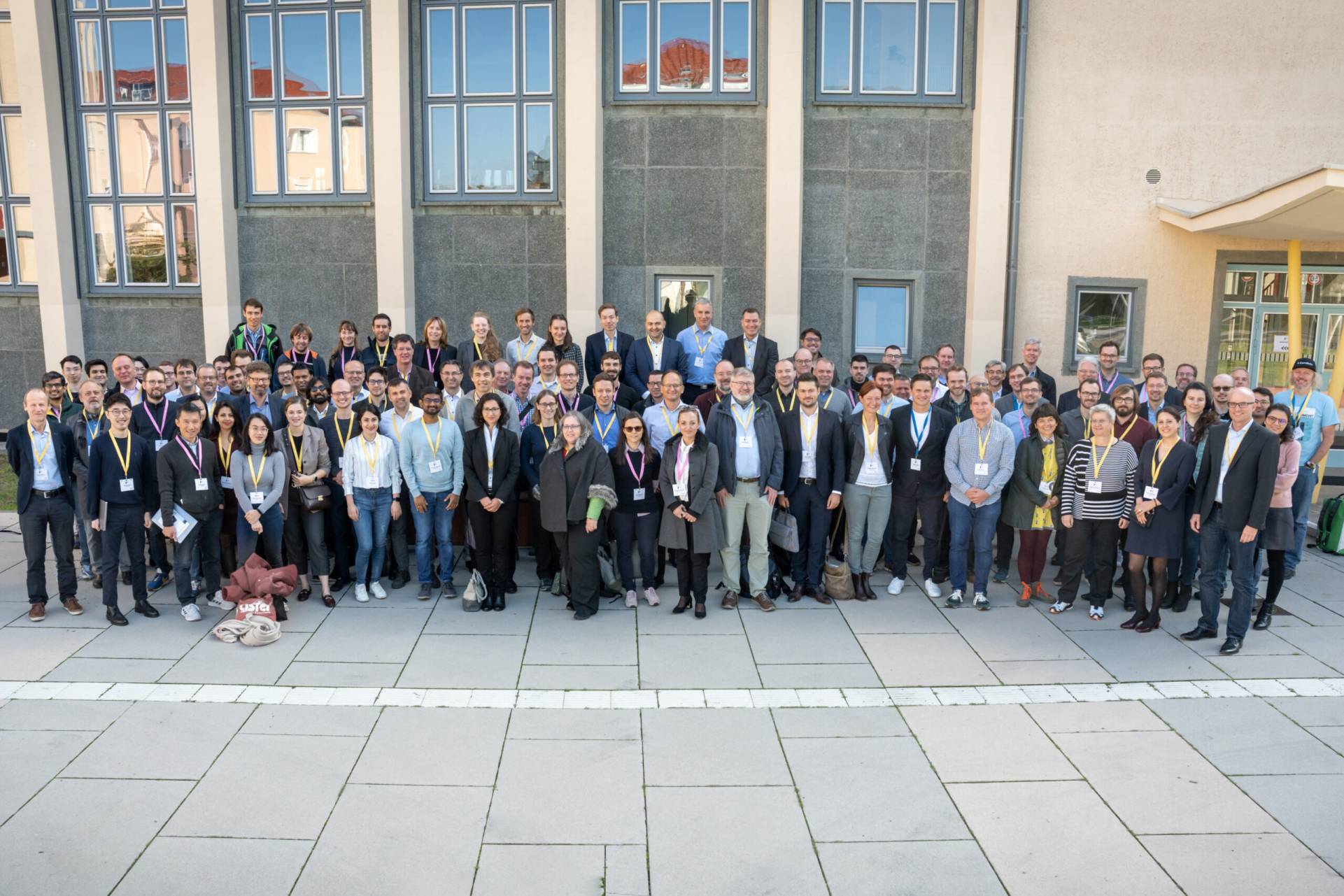 6G Platform Event
6G-ANNA was represented at the 6G Platform Event with a booth including 3 demos and various presentations. The event offered good opportunities to exchange with the other 6G projects.
WP 4 Meeting
The partners of WP4 - Automation & Simplification met for a working meeting in Braunschweig on March 30/31.
Kickoff
The kickoff meeting of the 6G-ANNA project took place in Dresden on September 23. More than 110 participants were present and intensively exchanged views on the topics of 6G access, network of networks, and automation & simplification.
About the 6G-ANNA Project
The project 6G-Access, Network of Networks, Automation & Simplification (6G-ANNA) is a Bundesministerium für Bildung und Forschung (BMBF) finanziertes Forschungsprojekt, aus der Bekanntmachung 6G-Industrieprojekte zur Erforschung von ganzheitlichen Systemen und Teiltechnologien für den Mobilfunk der 6. Generation.
The goal of the "6G-Access, Network of Networks, Automation & Simplification (6G-ANNA)" project is to develop a holistic design for the sixth generation of mobile communications that includes an end-to-end architecture. To this end, the fundamentals of radio access are first investigated, and innovative protocols and signal processing algorithms are designed and implemented. This is followed by the investigation of appropriate network management and orchestration approaches. The goal is to simplify and improve the interaction between humans, technologies, and the environment. One contribution is made by new sensors and algorithms for the recognition of human movements. For example, digital twins of complex machines in manufacturing can be precisely mapped to control them remotely. Another focus is the investigation of 6G as a "network of networks" in which - similar to the Internet - different closed networks are flexibly interconnected. Here, the focus is on security aspects and resilience. Overall, flexibility and the reduction of energy consumption while maintaining the performance of the network are important goals in all research work - from individual radio access to the integration of multiple networks.
Nokia Solutions and Networks GmbH & Co. KG, München
Advancing Individual Networks (AIN) GmbH, Dresden
Airbus Secure Land Communications GmbH, Ulm
blackned GmbH, Heimertingen
Robert Bosch GmbH, Gerlingen
Cadami GmbH, München
Ericsson GmbH, Herzogenrath
Friedrich-Alexander-Universität Erlangen-Nürnberg
Fraunhofer HHI, Berlin
Fraunhofer IPT, Aachen
Fraunhofer AISEC, München
Karlsruher Institut für Technologie (KIT)
Meshmerize GmbH, Dresden
Mimetik UG, Dresden
Otto-von-Guericke-Universität Magdeburg
PHYSEC GmbH
Rohde & Schwarz GmbH & Co. KG
Ruhr-Universität Bochum
Rheinisch-Westfälische Technische Hochschule Aachen
Siemens AG, München
Smart Mobile Labs AG, München
Technische Universität Braunschweig
Technische Universität Dortmund
Technische Universität Dresden
Technische Universität Hamburg
Technische Universität Kaiserslautern
Technische Universität München
Universität Bremen
Vodafone Group Services GmbH, Düsseldorf
Wandelbots GmbH, Dresden
Dr. Marco Hoffmann
Senior Research Project Manager
Nokia
Mobile: +49 152 09054106
E-mail: Marco.Hoffmann (at) nokia.com
Nokia Solutions and Networks GmbH & Co. KG
Werinherstr. 91, 81541 München
Sitz der Gesellschaft: München / Registered office: Munich
Registergericht: München / Commercial registry: Munich, HRA 88537
WEEE-Reg.-Nr.: DE 52984304